Here is what we currently have available in prints. You can hover over the image to get the size and pricing. There is not an Of Mice and Madness logo on the actual prints.
​ If there is something you guys would like to see prints of, drop us a line and let us know!
11"x17" - $20
Avengers Mice
Suits
Fetal Ink
8.5"x11" - $15
​Spider Mouse
Spider Gwen
MIles Mouse
Venom
Deadpool
Thor
Nightcrawler
Captain Suiting Up
Mario 1-up
Link and the Cheese Force
Assassins Creed
Mouster Chief
Dr. Who
Boba Fetta
Wedge (That's no moon)
Poe & BB8
Finn
Kylo Ren
Rey
Imperial Guard
Batman and Feisty Robin
Flying Batmouse
Batmouse Beyond
Joker on Bomb
Harley Smash
Harley Pinup on hammer
Viper Pilot
Green and White
RWBY
Goku
She-Ra
D.Va
Bastion
Brigitte
Doomfist
Junkrat
Tracer
Mercy
McCree
Mei
Moira
Reinhardt
Roadhog
Soldier 76
Torbjorn
Ana
Gengi
Widowmaker
Zarya
Reaper
Sombra
Symmetra
Winston
Pharah
Lucio
Orisa
Hanzo
Zenyatta
Labyrinth
Dark Crystal
Scarlet Witch
Zatanna
Toews- Canada
Toews- Hawks
Getzlaf- Eggplant & Teal
Getzlaf- Thanks
Kesler
Bickell
Benn
Crosby
P.K. Subban
Shaw- Montreal
Pacioretty- Montreal
Matthews

McDavid
Hilary Knight

Parise
Crawford
Gaudreau
Kopitar
Simmonds
Donatello
Leonardo
Michelangelo
Raphael


Powered by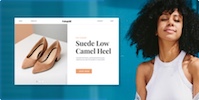 Create your own unique website with customizable templates.