I was cleaning up my computer the other day and I found some pages that Drew and I did for a High School Project that we agreed to participate in. The students worked in groups and were given a scene from Hamlet to have illustrated by an outside artist. They would come up with the theme, and comic page layout, and we would execute the illustrations. Well, we finished the pages, but never heard back... If nothing else it was a learning experience for us. Figuring out how to interpret somebody else's vision is definitely a skill that requires practice. Anyways, I thought the pages were lost, but turns out they were just hiding really well.
I posted them on the Everything Else! page. Take a look, they're fun!

---
Powered by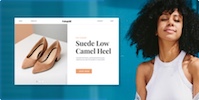 Create your own unique website with customizable templates.