Hello World!

Lots of things happening all at once! First off we're still polishing the Kickstarter which we want to be perfect so that it works. And that July 1st due date (made by myself) is looming so we are going a little batty on that end. But, it looks like it's going to be good, the work is there, the weirdness/passion is there ( I mean who would do a story about mice in space?), and hopefully the support will be there. Working out the prizes, or maybe they should be called incentives, is tough as I am not sure what people would appreciate for donating their hard earned money to us. Ah, well if you have any ideas of things that you would like to see in the prize...incentive... section, leave a comment or shoot me an email!

What else... OH YEAH! Business cards are here! For a first card I think it's pretty cool, we designed them that way so that they wouldn't take up as much room on a convention table. What do you think?
---
Next up will be designing the t-shirts, finishing the layout for the first comic, shooting the video for our Kickstarter, launching our Kickstarter, finishing up work for family and friends, finishing up paintings, and so on and so forth. Wow. when I put it all down in type it really is a little daunting, but such is life.

Just know we're pushing ourselves real hard at this, and that we know that the final product will be something both you and I will be proud of!

Stay tuned!

D
Well, it's all over now... AND WE WON! I would like to congratulate the Chicago Blackhawks on a spectacular finish! Two, that's right TWO, goals in seventeen seconds to clinch the Stanley Cup! What a way to end a season that we didn't even think was going to happen.

Because of this I have been working on a little something that I will debut here within the next day or two. But for now, I need some sleep...

Stay tuned!

GO HAWKS!

Drew
---
Hello World!

Well, here is our website, I think it's pretty neat and I hope you do too!

I won't be posting here as often as Danielle, but from time to time I'll pop on to let you know what's going on in our world! Check this part out for listings of where we are going to be and what we are working on. We are getting ready to launch our Kickstarter so look out for that too! In the mean time please enjoy our site!

Oh, yeah, it's hockey season still! So GO HAWKS!

-Drew
---
Powered by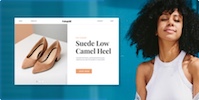 Create your own unique website with customizable templates.