Hey there! So, what is today? Aside from being Monday, and yet another day that I listened to a guy have a full-blown argument with himself on the train? Today is the first day that we are launching our kickstarter! I'm a little nervous, but super excited to see what happens with the whole thing. I'm also super new to blogging, so everybody will have to bear with me as I find my flow. I'm a scatterbrain by nature, but I'm also a quick learner, so I'll try to keep the train on the tracks. It's not easy when Drew puts on Space Jams.
So, KICKSTARTER!! Drew and I are working on a comic book. We're finally getting these saucy mice into some adventures and giving them the tools and space to blossom into something special. The story revolves around a space traveling bounty hunter mouse named Othello, and his faithful yet slightly dimwitted, sloth of a cat-steed, Oliver. Please check out the kickstarter and let us know what you think! All feedback is a chance to grow, and I would love to see this take off. More soon!
http://www.kickstarter.com/projects/392960968/of-mice-and-madness-presents-tails-from-out-there
---
Powered by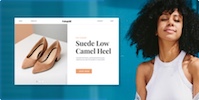 Create your own unique website with customizable templates.