Hey Everyone!
Me again! I just thought I would let everyone know that we have posted an update for our kickstarter! If you ever wanted to see how we work than this is the time! I have posted a bunch of pictures of our cover photo in progress.
Yes, I swear that the Blackhawks mouse will be posted soon! I know we keep getting farther away from the season, but this comic and other projects have taken precedence over any "fun" projects that Danielle and I may want to work on. Being an adult stinks sometimes!
Stay tuned for more!
Drew
---
Powered by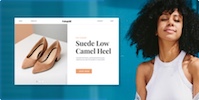 Create your own unique website with customizable templates.